THE FINGERPRINT LOCK 5ASYSTEMS SBS6000 DUAL PLUS
The 5ASYSTEMS SBS6000 DUAL PLUS high-end fingerprint lock is equipped with many smart features and technologies that are trusted by the American people. Although newly launched on the market of fingerprint lock, but has led the trend, by dual features, giving homeowners absolute peace of mind when leaving the house.
The 5ASYSTEMS SBS6000 DUAL PLUS is the fingerprint lock line specialized for all kinds of doors such as iron doors, aluminum doors and wooden doors, the most popular on the market today.
Information products:
Fingerprint door lock 5ASYSTEMS SBS6000 dual plus, the enemy of the super thief, the companion for every door. Possessing many intelligent features, helping users to feel more secure against complex theft problems:
- Integrated door opening with 1000 fingerprints. 1000 magnetic cards, 1000 codes and 2 anti-copy mechanical keys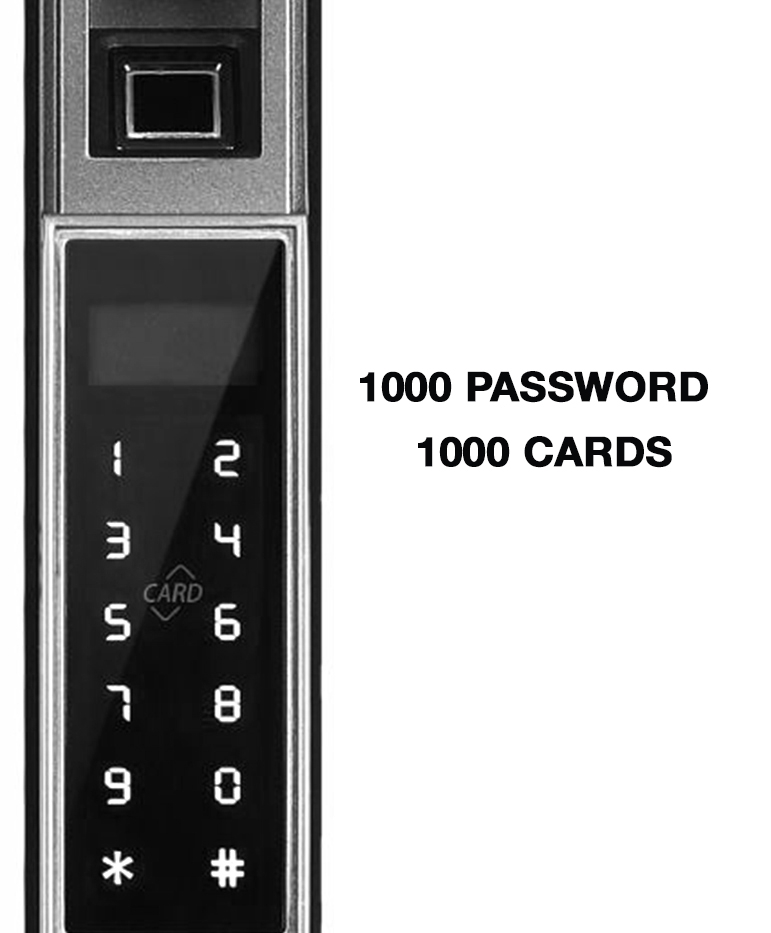 - Touch screen dustproof, waterproof, easy to clean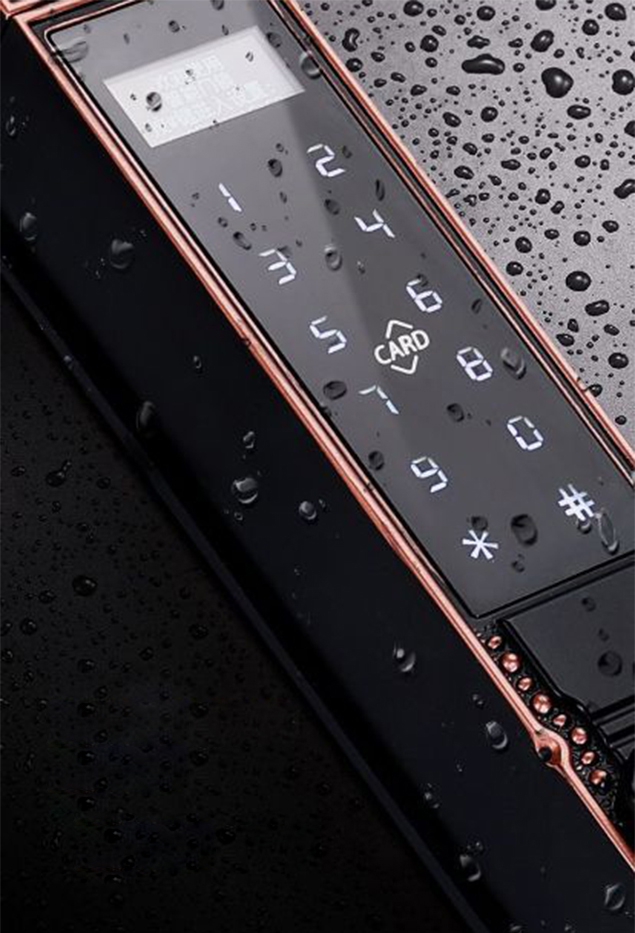 - High quality material, able to withstand strong impacts
- Report the signal when it detects the key break, enter the wrong code many times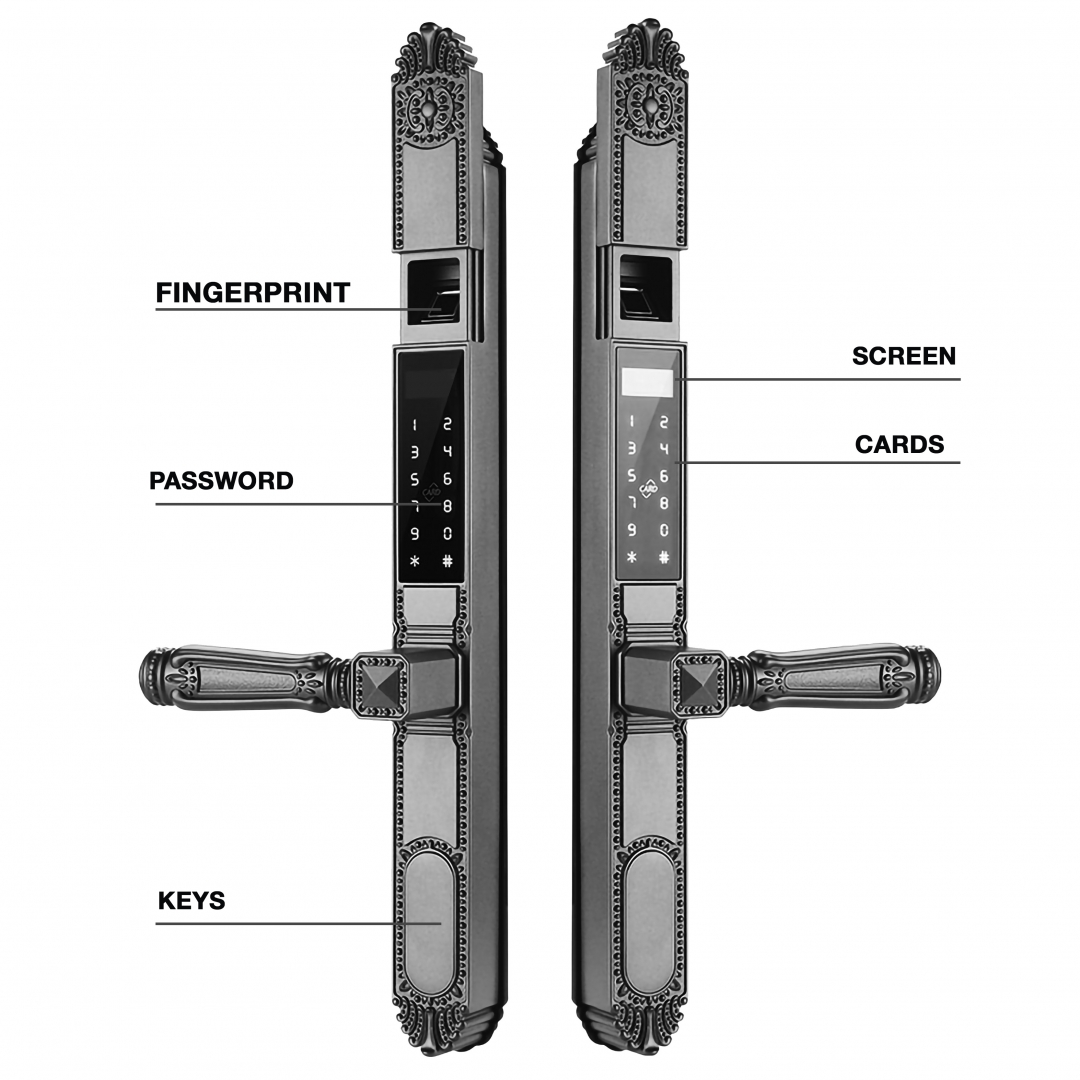 The special feature is only in the SBS6000 dual plus high-end fingerprint lock line - not only allows homeowners to use the extremely secure dual-lock function, but also allows users to monitor their home history remotely via the 5ASYSTEMS app no matter where you are in the world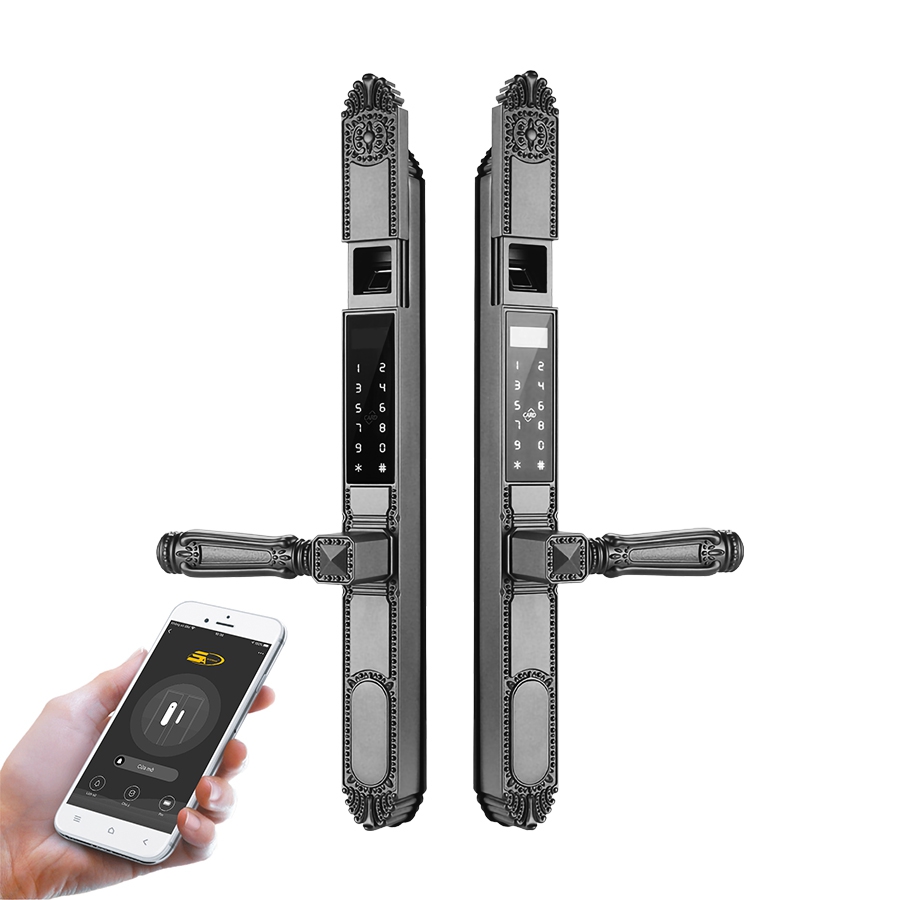 The door lock modules are mold resistant and tested at high and low temperatures, vibration, aging, etc. to adapt to all the harshest environments.
The 5ASYSTEMS SBS6000 DUAL PLUS fingerprint lock has an extremely luxurious design that creates peerage for your home.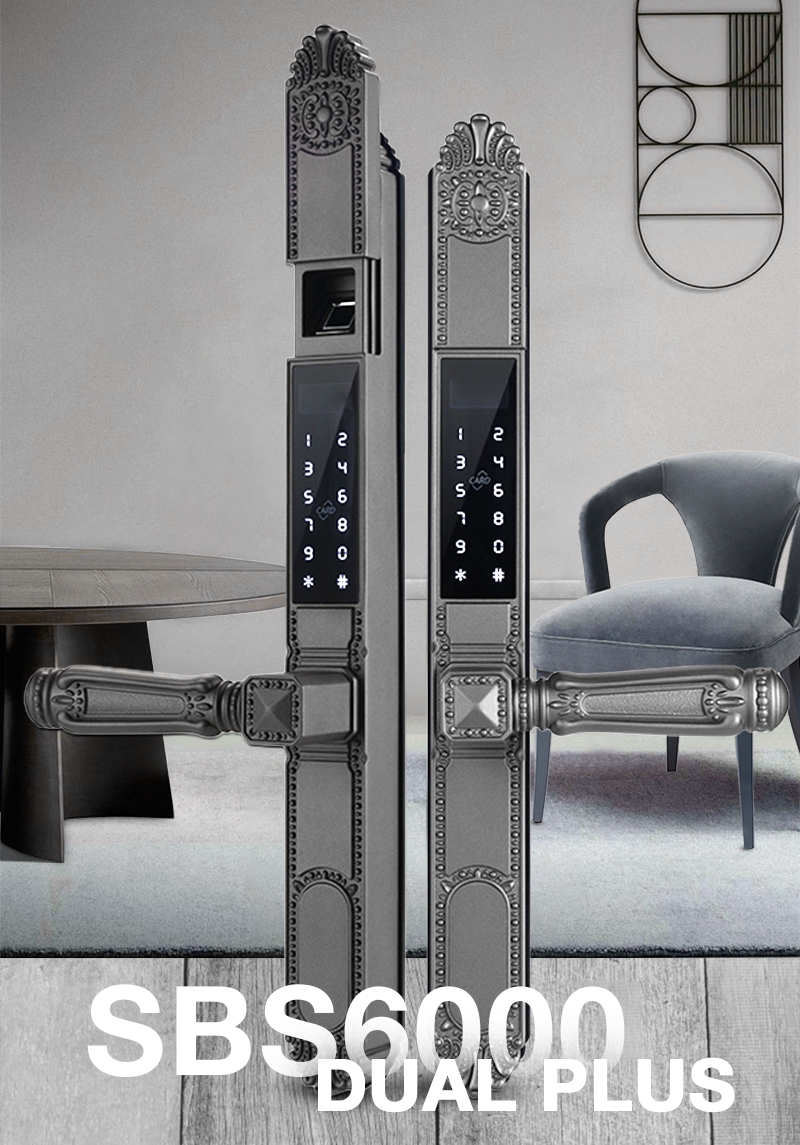 Technical parameters:
- The keyhole is made of high quality copper alloy
- Use 4 AAA batteries, battery life up to 1 year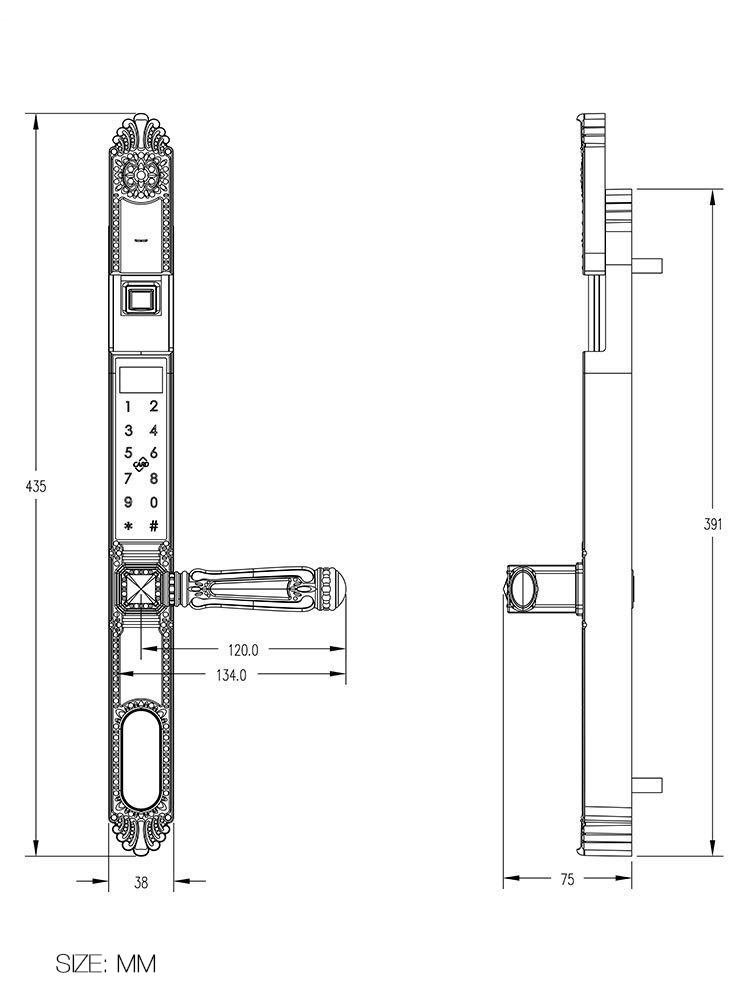 SBS6000 dual plus box specifications include: 1 lock, 1 instruction manual