FINGERPRINT LOCK SBS6000 PRO
REMOTE CONTROLLER WITH A SMARTPHONE || SPECIALIZED FOR ALUMINUM DOORS
- Multiple smart doors opening modes for choice, more flexibility, and safety.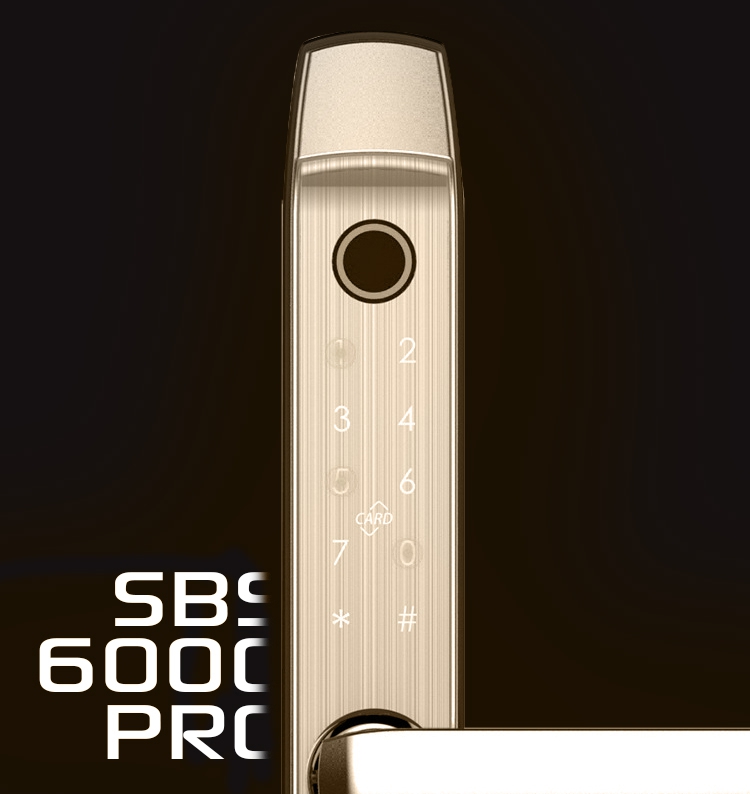 - Using America's super-sensitive one-touch fingerprint recognition technology, with absolute accuracy.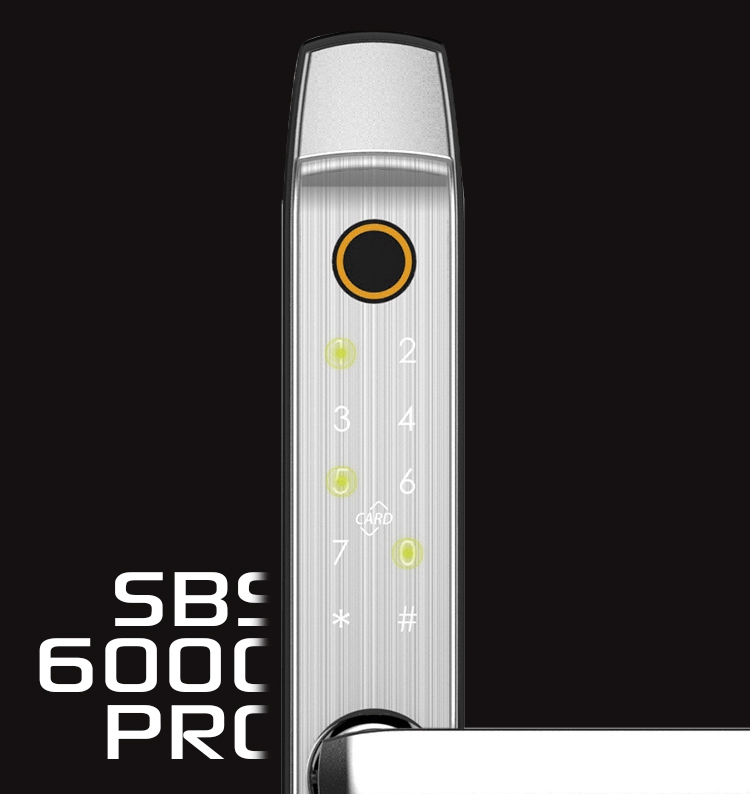 - Virtual password can not peek, the magnetic card is contactless, 2 keys are anti-copy. Especially, when choosing 5ASYSTEMS SBS6000 PRO, you can open the door no matter where you are with the smart door opening function with Bluetooth, APP 5ASYSTEMS, wifi.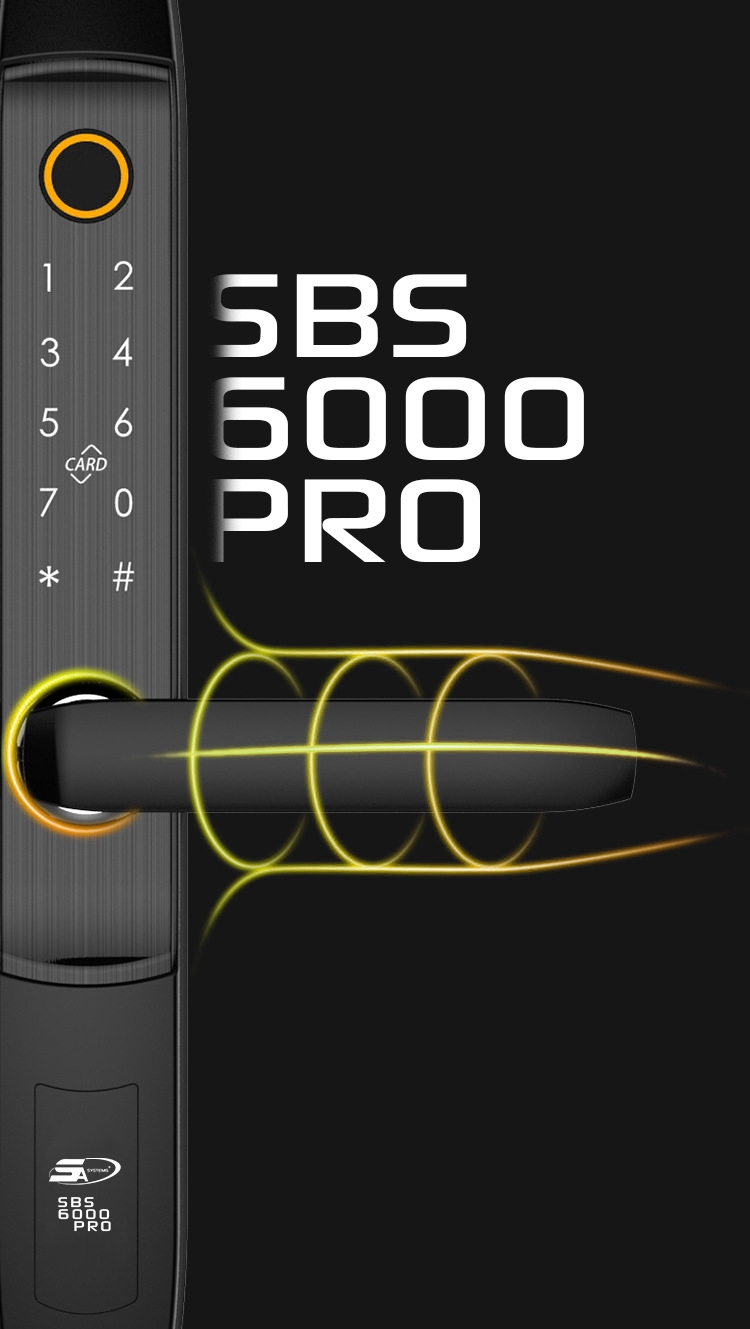 - Alerts when someone breaks in, enter the wrong password, or intentionally breaks the key.
- The door lock modules are mold-resistant and tested at high and low temperatures, vibration, aging, etc. to adapt to all of the harshest environments.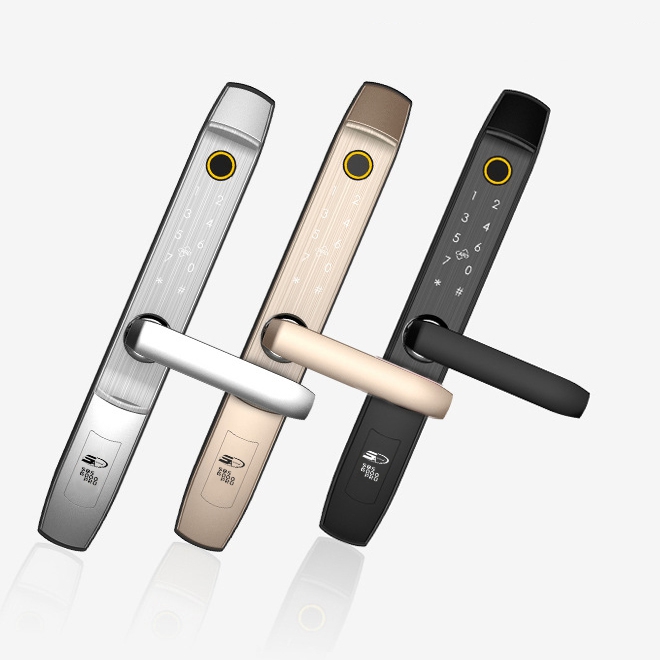 - High-end fingerprint lock remote opening by smartphone has 3 colors: silver, gold, black suitable for many choices of customers
Slim, classy design with 5 smart door opening functions:
- Remote opening with the app 5ASYSTEMS
- Remote opening via Bluetooth
- Register for 300 fingerprints, 300 passwords, 300 magnetic cards
Technical parameters:
- Use 4 AAA batteries
- High quality monolithic alloy material
- Size of fingerprint lock SBS6000 PRO:
SBS6000 PRO canning specifications include: 1 lock, 1 instruction manual