Fingerprint lock remote control via phone 5A TS3000 PRO
The fingerprint lock 5A TS3000 PRO is the most advanced product line in the United States, specialized for wooden doors, and is favored by extremely sensitive fingerprint recognition technology, beautiful design. Sturdy eye, structure and extremely durable performance.
Possessing very smart unlocking functions:
Remote control by phone wherever you are, Works on multiple platforms Siri, Android, Google Assistant, Google home ...
Fingerprint: Add up to 100 fingerprints, using 1-touch technology - super sensitive biometrics, speed less than 0.1s
Password: Add up to 100, virtual encryption mode, anti-peeking
Magnetic card: Add up to 100, high-class card, private layer, anti-hacking, remote tracking
2 anti-copy key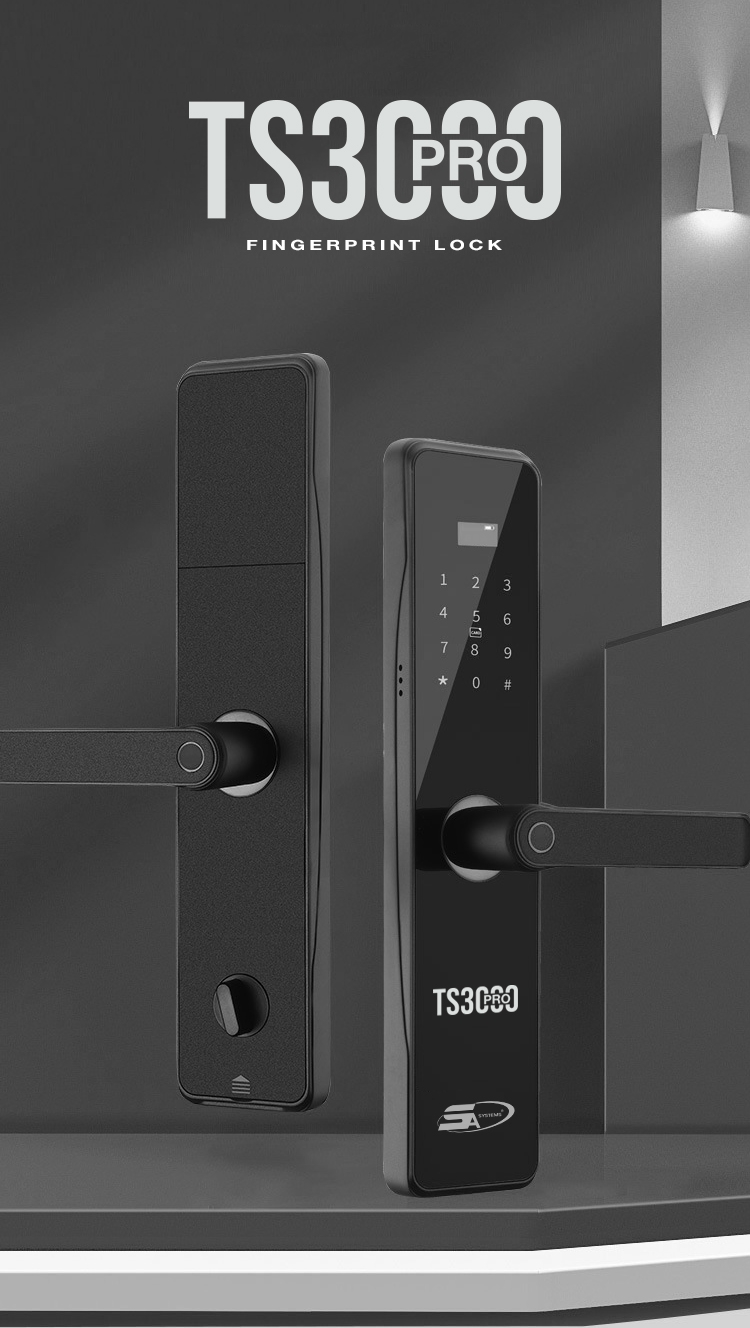 Operating temperature: -10 degrees ~ 60 degrees
The lock will be closed automatically after 5 seconds
Uses 4 AA batteries - more than 1 year of battery life
Designed in a boxy, luxurious black color, TS3000 PRO is always the first choice of families with modern architecture.