Fingerprint lock - remote door opening via smartphone 5ASYSTEMS SK6000 PRO ZIGBEE
5ASYSTEM SK6000 PRO ZIGBEE series are designed in a modern style, using the most advanced technologies of the United States. With Zigbee technology, users can remotely open the door with only smart phones with App 5ASYSTEMS installed. With modern technology like this, this is definitely a product that you should not miss.
Information products:
+ Unlock method: Remote opening via app 5ASYSTEMS
+ Unlock up to 100 users (user accounts), including fingerprint + password, 200 magnetic cards, 2 anti-copy keys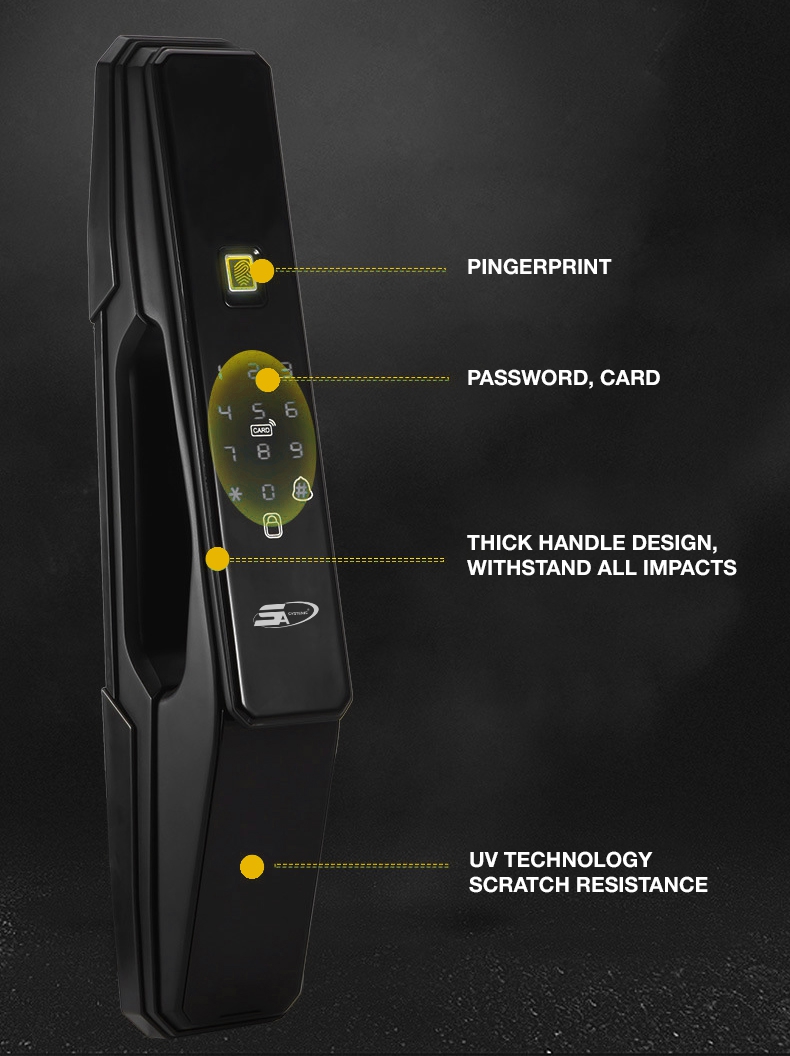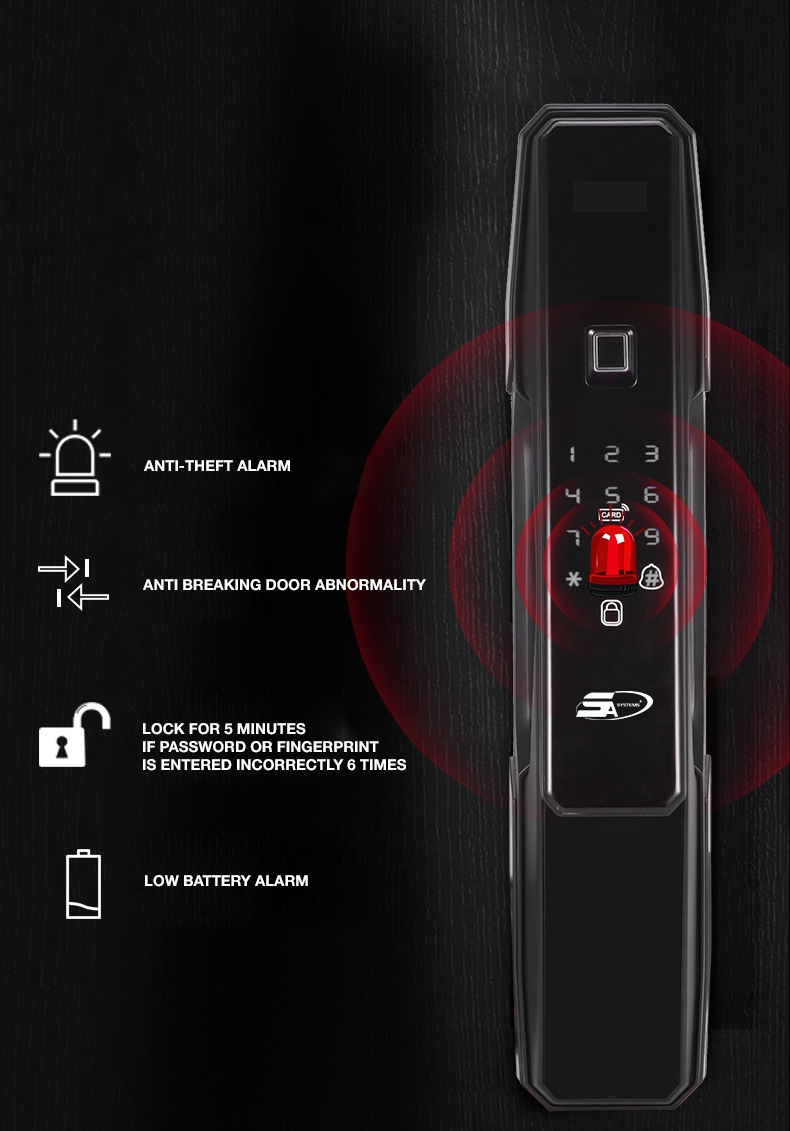 + Allows easy registration or cancellation of users directly on the key.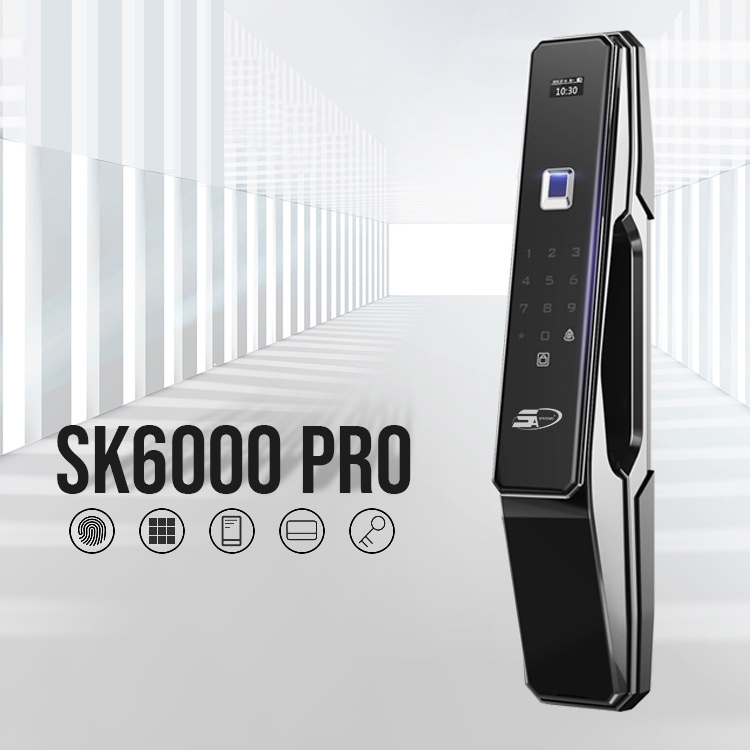 + Fingerprint door lock SK6000 PRO ZIGBEE has an intelligent automatic mode, allowing automatic lock when the door is closed.
Fingerprint lock SK6000 PRO ZIGBEE is equipped with a dust-resistant, scratch-resistant touch screen with doorbells prominently displayed on the screen.
SK6000 PRO ZIGBEE is the lock line suitable for today's most popular wooden doors, with fast opening speed and super sensitive touch.
Technical parameters:
With 5 extremely intelligent functions that bring convenience to homeowners:
Unlock remotely with Zigbee technology, with just a smart phone, you can easily open the door without having to enter fingerprint or password.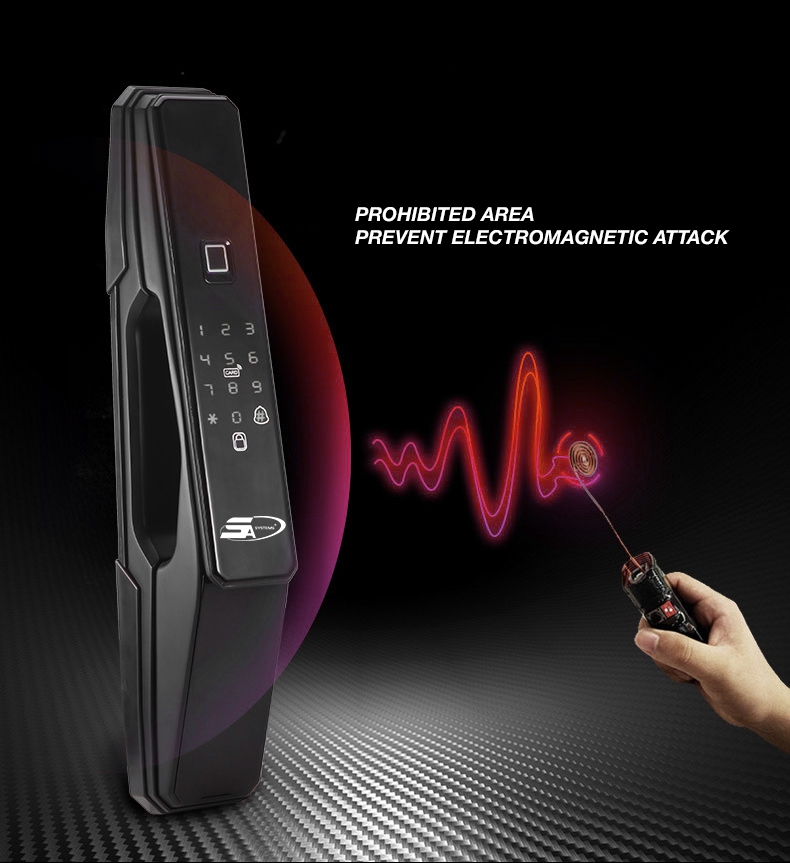 Unlock with integrated fingerprint on the handle (100 fingerprints)
Unlock with an anonymous password for those who have difficulty unlocking with fingerprints (10 codes)
Unlock with magnetic card for convenient management, access control for homeowners (300 magnetic cards)
Key: 2 anti-copy keys.
In addition, the SK6000 Pro Zigbee Fingerprint Lock also has the function of notifying access history and opening and closing status via App 5ASYSTEMS
Touch screen, dustproof, easy to clean - combined with doorbells prominently displayed on the screen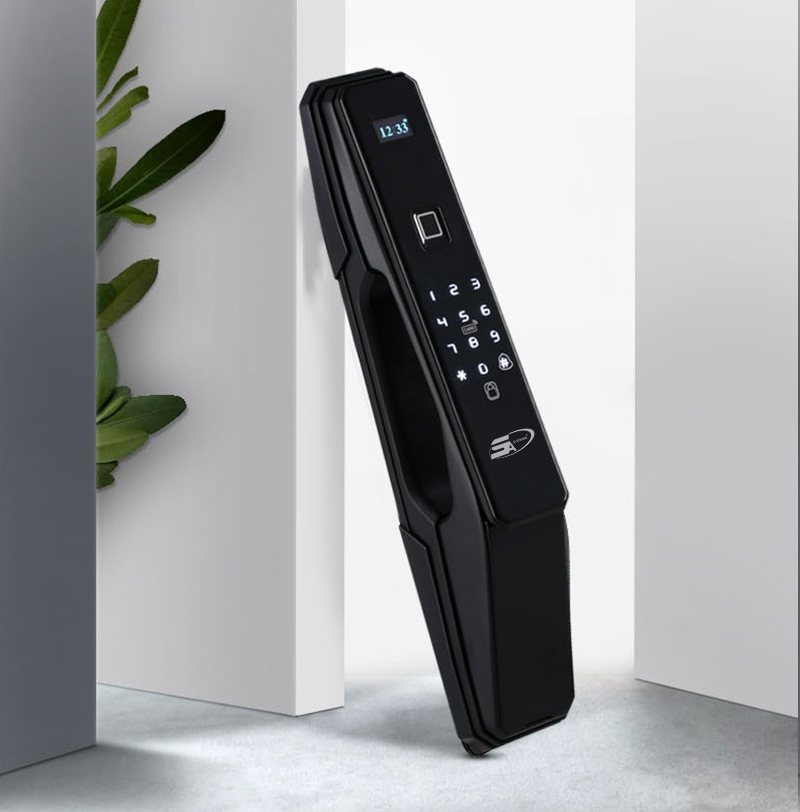 SK6000 PRO ZIGBEE is dedicated to all the most popular wooden doors today, with extremely fast opening speeds, 100% accurate fingerprint sensitivity.
Operation mode:
Use 5400 MAH Rechargeable Battery, operating time up to 12 months.
Micro usb port: upgrade version, use when forgetting to replace battery for SK6000 PRO ZIGBEE lock
Voice warning: wrong door opening, lock intentionally breaking