Robot vacuum cleaner mopping - smart home M1900
Owning a luxurious design, large battery capacity, high working performance, eliminating dirt from every corner. The M1900 smart home cleaning robot comes from the 5ASYSTEMS brand - one of the most popular household cleaning robots in the US.
Product information:
Exceptional Features:
- Allows users to control by voice (with Google Assistant or Alexa), by Remote or remotely via APP 5ASYSTEMS no matter where they are
- Interface of software 5ASYSTEMS uses Vietnamese friendly, easy to use.
- Combine smart cleaning 3 in 1: sweep, vacuum and mop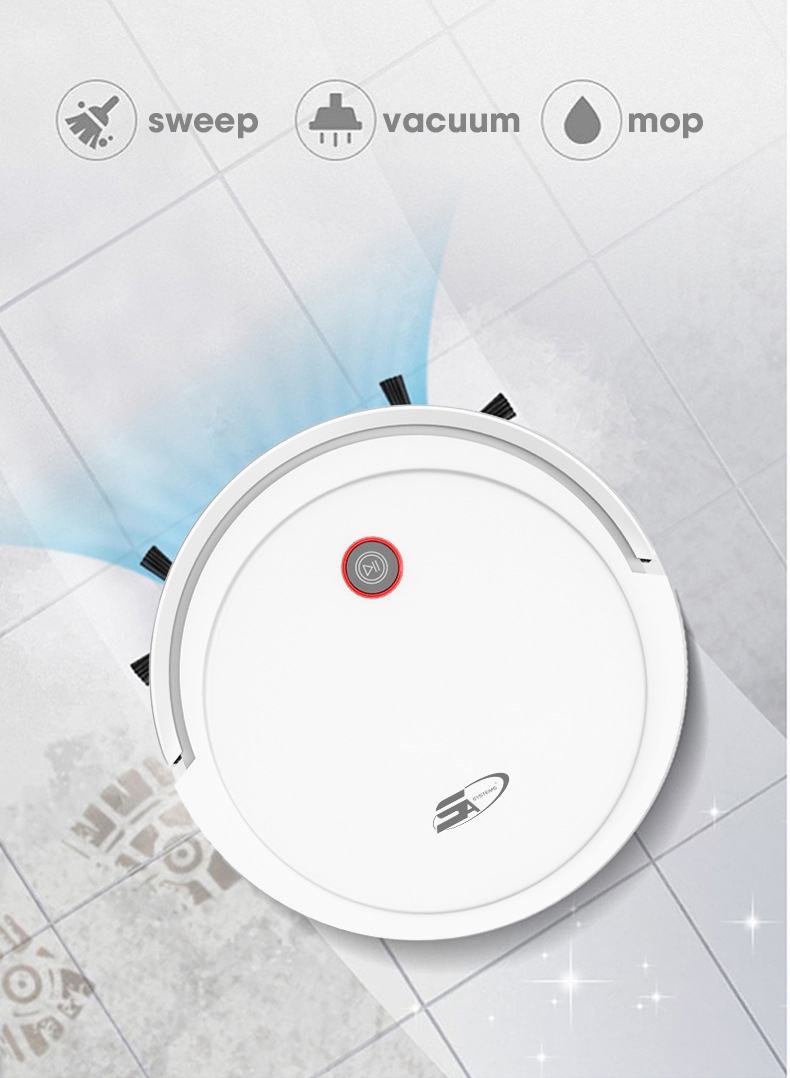 - There are 2 modes of standard and advanced suction to suit each cleaning need, the standard model with the suction force of 1200pa and advanced mode with suction force up to 1800pa. The advanced mode is suitable for thicker carpets and messes that are difficult to sweep.
- Plan the way, create house maps and navigate the move very quickly, effectively with high coverage, without scanning.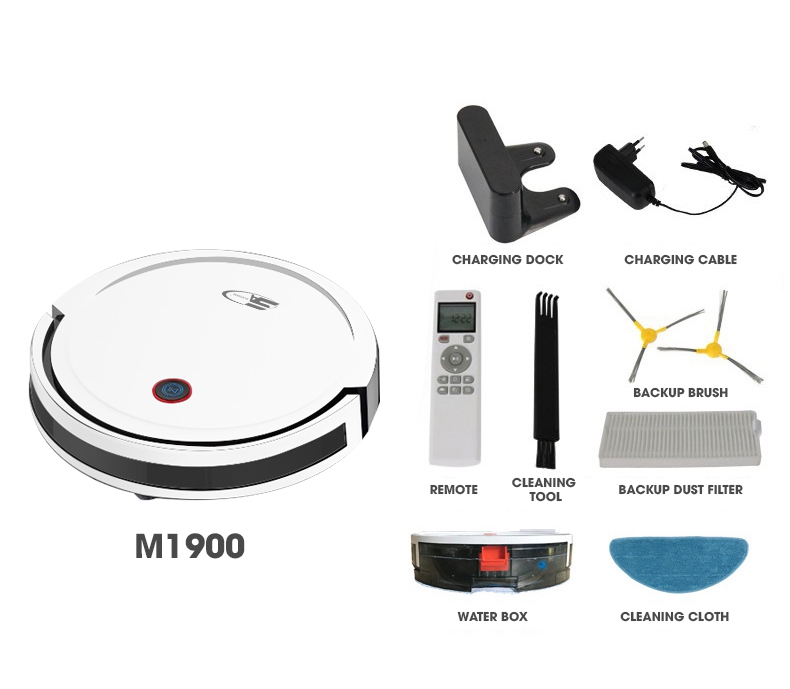 Multiple cleaning modes: Spiral, Auto clean, Random clean, Zigzag cleaning, auto wipe mode, bow path mode ...
- The main brush controls the bottom centre + the brush two sides anti-winding.
- Strong capacity, large loss force, can absorb all kinds of particles, fine dust, hair, and tiny crumbs
- Scrubbing speed up to 580 times per minute - deep cleaning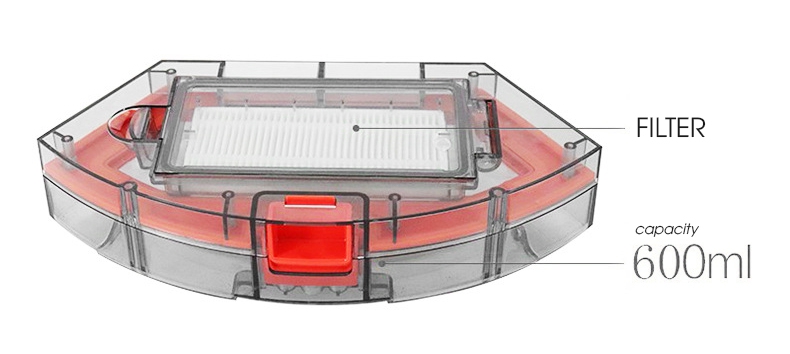 - The machine automatically identifies the angled areas, the wall sensor, creates a forbidden area when operating, prevents falling, anti-collision.
- Electronic + mechanical board collision avoidance system (omnidirectional, no dead-end).
- Electronic water tank with electronic control, intelligent control of water output, perfectly solving the problem of water storage during cleaning and charging.
- Smart voice prompt system (operating instruction prompt, error reminder).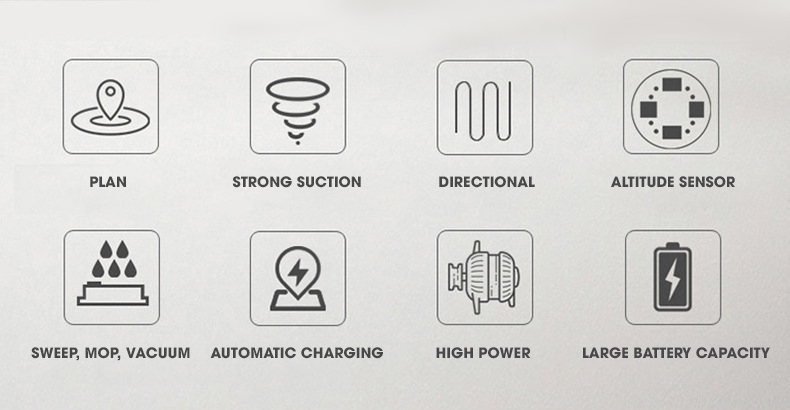 - Safe automatic charging system (when the power is below 20%, the robot will automatically return to the charging station or when the robot has finished cleaning)
Design:
- M1900's robot vacuum cleaner has a super-thin, super-impressive design (only 7.9cm). This helps the M1900 easily wriggle around every corner of the house, including under the bed, under the closet, under the table.
- Robot M1900 allows users to manage, monitor, schedule or schedule cleaning remotely. - Many cleaning modes suitable for different types of floors
Smart, detachable design for simple cleaning.
Technical parameters:
Size: 330x330x79mm
Weight: 2.6 kg
Suction force: 1200 - 1800PA
Works well at ambient temperatures: from -5 degrees C ~ 40 degrees C
Battery capacity: 4400MAh - Use 2 AAA batteries - Battery use up to ~ 100 minutes.
Charging time: 240 - 360 minutes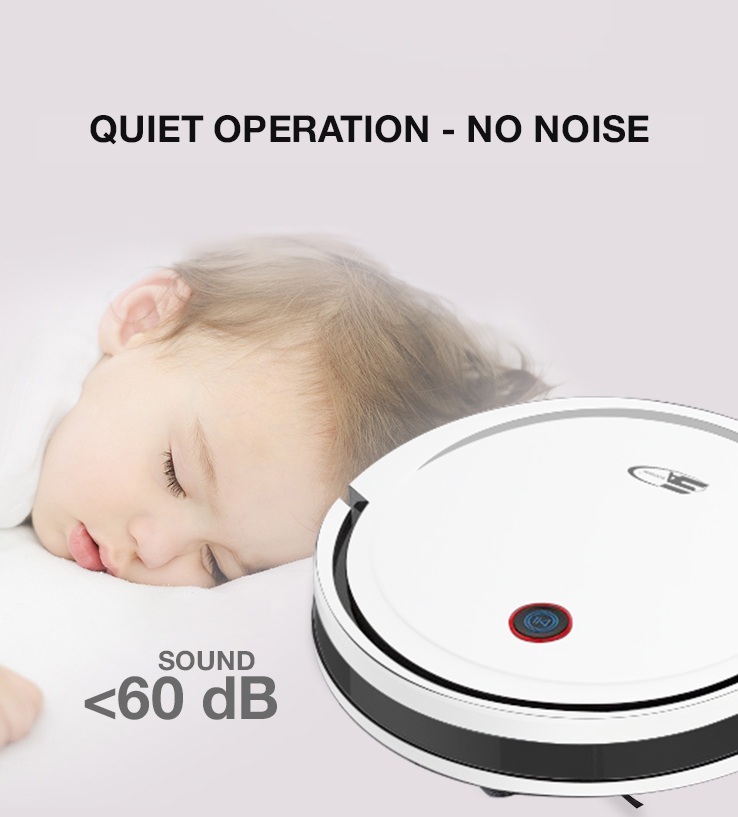 Extremely low noise, less than 60dB.
Large dust box: 0.6 liters
Water tank ~ 200ml
Voltage: 14.8V
Rated power: 22W
Input voltage: 100 - 120V / 50 - 60 Hz
Output voltage: 18V / 1A
Converter output current: 0.6A