Smart breaker (CB) remote control via phone BK60
Simple - convenient - safe power control and control with the Master Switch (Total CB) remotely controlled by phone BK60.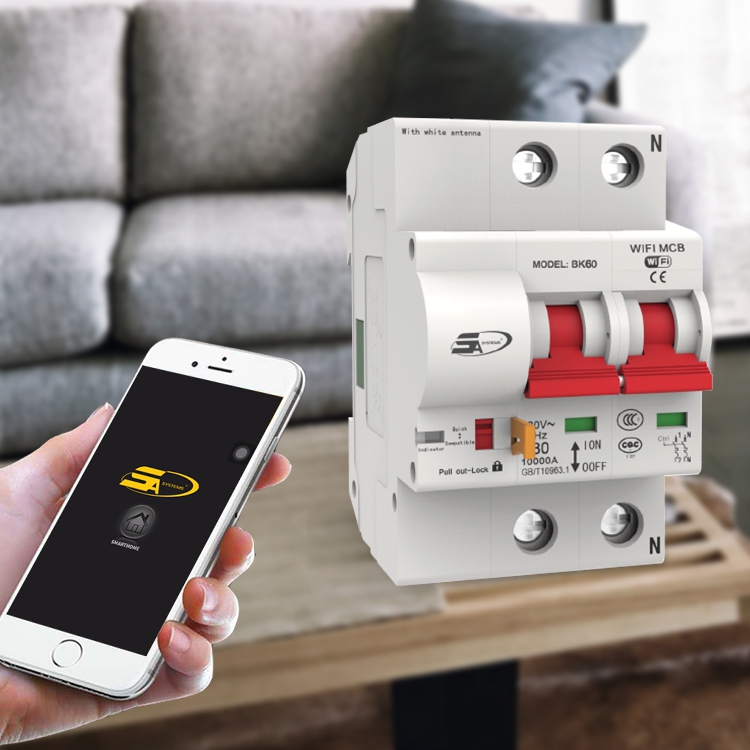 Features:
- Enable Voice Power On / Off control
- Monitor status, control power, remotely turn on / off timer via App 5ASYSTEMS wherever there is an Internet connection.
* Wireless control: Use wifi 2.4G or zigbee
* Wireless control: Anywhere with 2G / 3G / 4G network on your phone
* Support voice system: Amazon, Alexa, Google Assistant.
This remote control smart circuit breaker is suitable for: General power supply of home, office, company, factory, factory ...
Design:
Design ensures electrical safety, automatically disconnects when the power is overloaded.
- Using high quality PC plastic material, high-temperature resistance, explosion-proof.
- The shape is designed easy to replace without having to wear loose wires, increasing the aesthetics and value of the house.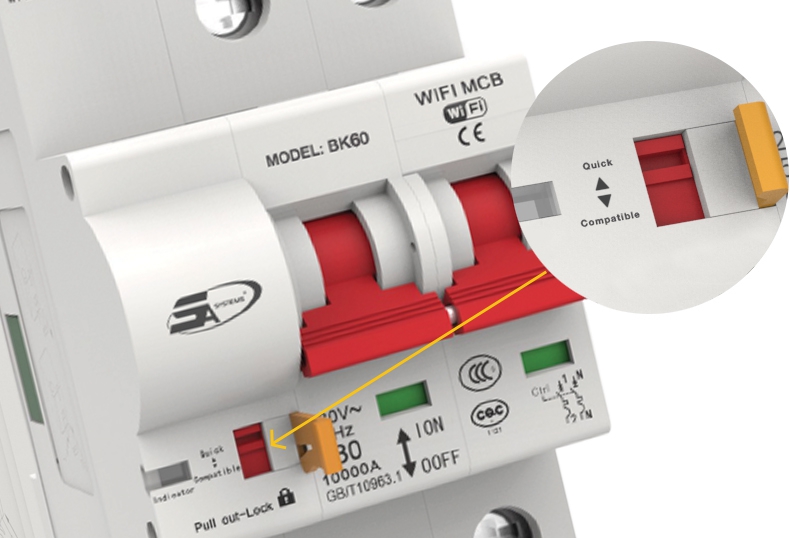 Technical parameters:
Large capacity (automatically cut off power when overloaded as normal aptomat):
Meets standard: GB / T 10963.1 IEC 60898-1
Rated voltage: AC 220V
Rated frequency: 50Hz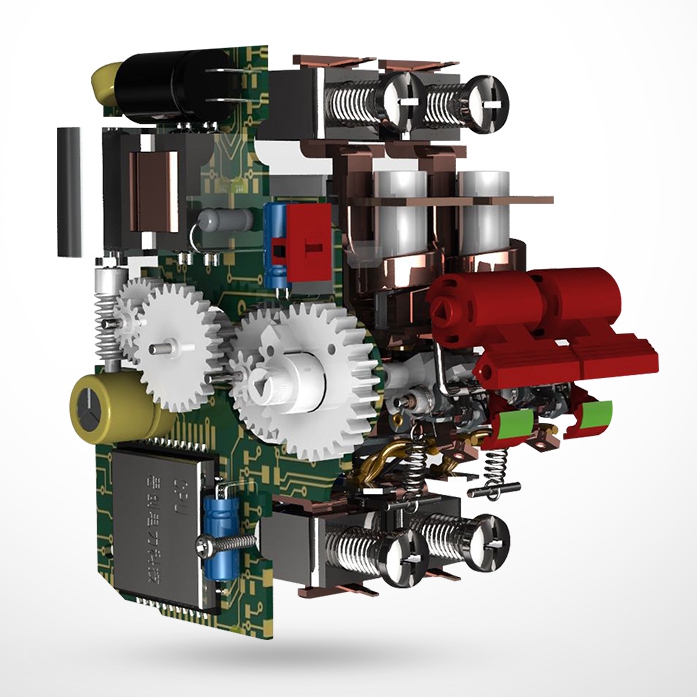 Number of poles: 2P
Protection level: IP20
Temperature of specific use: -25 degrees C ~ 65 degrees C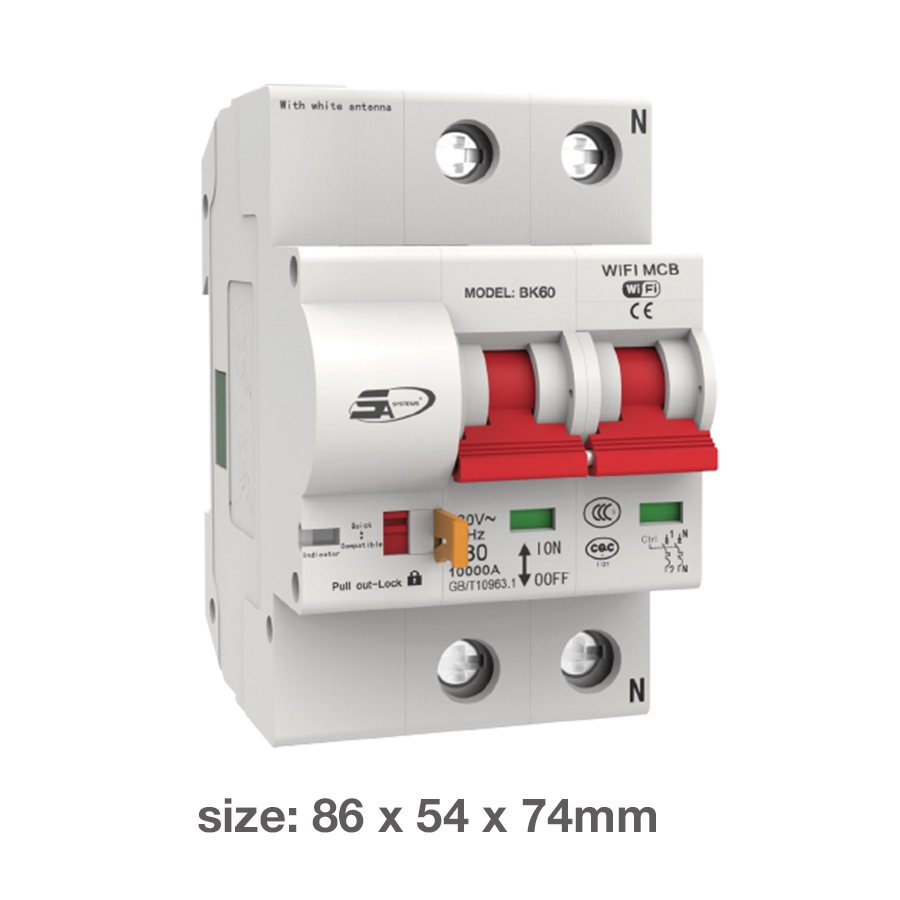 Size: 86x54x74mm || Weight: 300 grams
Cabinet rated current: 80A, 125A
Rated current: 60A
Rated short-circuit breaking capacity: 6kA
Rated withstand voltage: 6kA
Mechanical lifespan: More than 10000 times
Power life: More than 6000 times
EMC Speed: Conforms to GB / T 17626.5 4.0KV voltage
Salt spray bearing: Conforms to GB / T 2423.17 48h
Tightening torque: 4-5Nm