Fingerprint lock 5ASYSTEMS B2
Fingerprint lock has a circle shape, use the latest Bluetooth technology, best-selling products in the market
DESCRIPTION
Easy to install and use - the perfect choice for your office
Modern design, luxurious black colour, super-sensitive fingerprint sensor technology of America, can schedule the door open and close.
Send the code to open the door to relatives or friends when you are not at home, especially you can customize the code to use once or many times.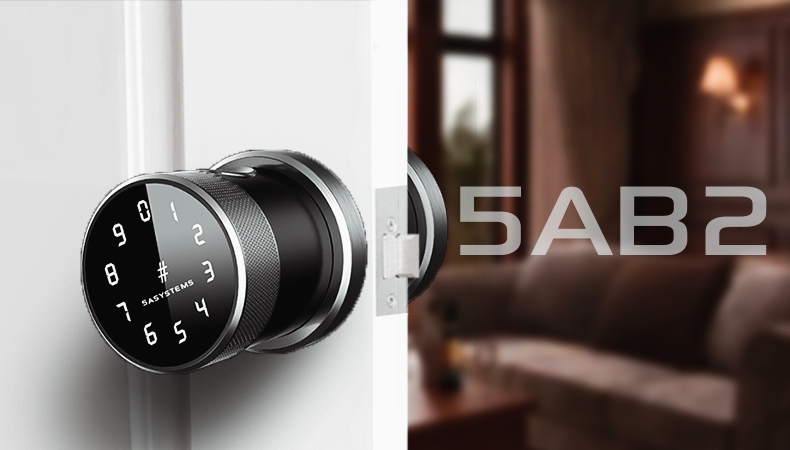 INFORMATION
The design of the handle is round, compact, convenient, not bulky, does not occupy an area, a small accent for the door makes the house more sophisticated and luxurious.
Effective management with both input and output.
Smart security mode: Allows easy registration or cancellation of users directly on the key, absolutely SECURE.
FUNCTION
Smart unlock function: 120 fingerprints (opening speed less than 0.3 s, 100% accurate), 150 codes, 200 magnetic cards, and especially remote control by smartphone.
As long as your smartphone has turned on the Bluetooth, the door will automatically open with just one touch on the lock, no need to open the phone, no need to scan fingerprints, or press the password.