About 5A Z80 Fingerprint Padlock IP66 Waterproof
Product information:
The 5ASYSTEMS Z80 fingerprint padlock excels with its extremely smart colour performance.
Red: Low battery warning, battery charging, incorrect fingerprint removal, fingerprint removal
Blue: fingerprint collection
Green: successfully memorized fingerprints
High-grade alloy material with compact design, only 96gr, convenient, and easy to use. Users can feel secure to use the lock indoors as well as outdoors without fear of rust, damage, especially with a humid climate.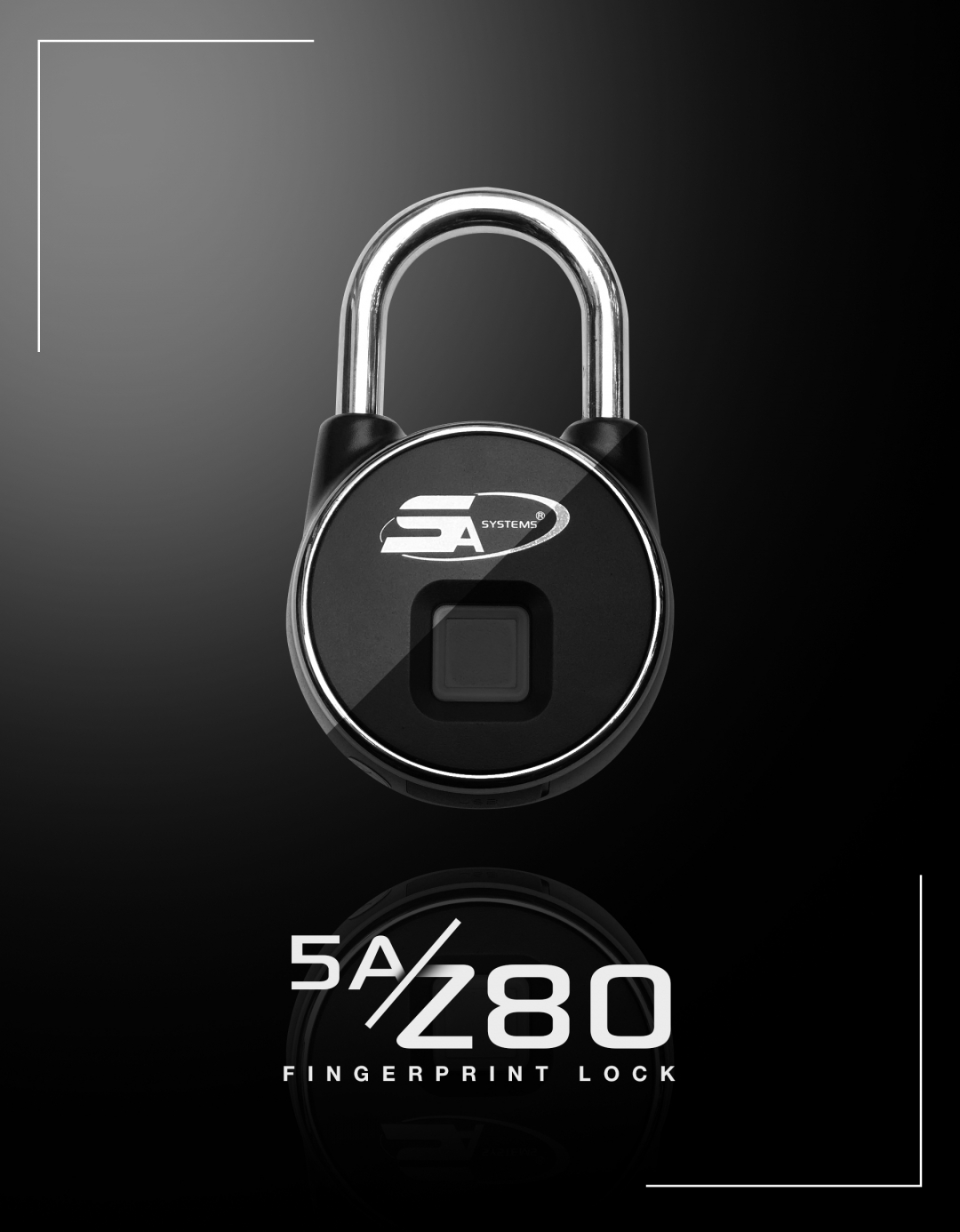 Technical parameters of Z80 fingerprint padlock:
Battery: 3.7V 180mAh
Charger: 5V 200MA
When the battery is <3.5V, the light flashes red for 1 minute to alarm the battery needs to be charged.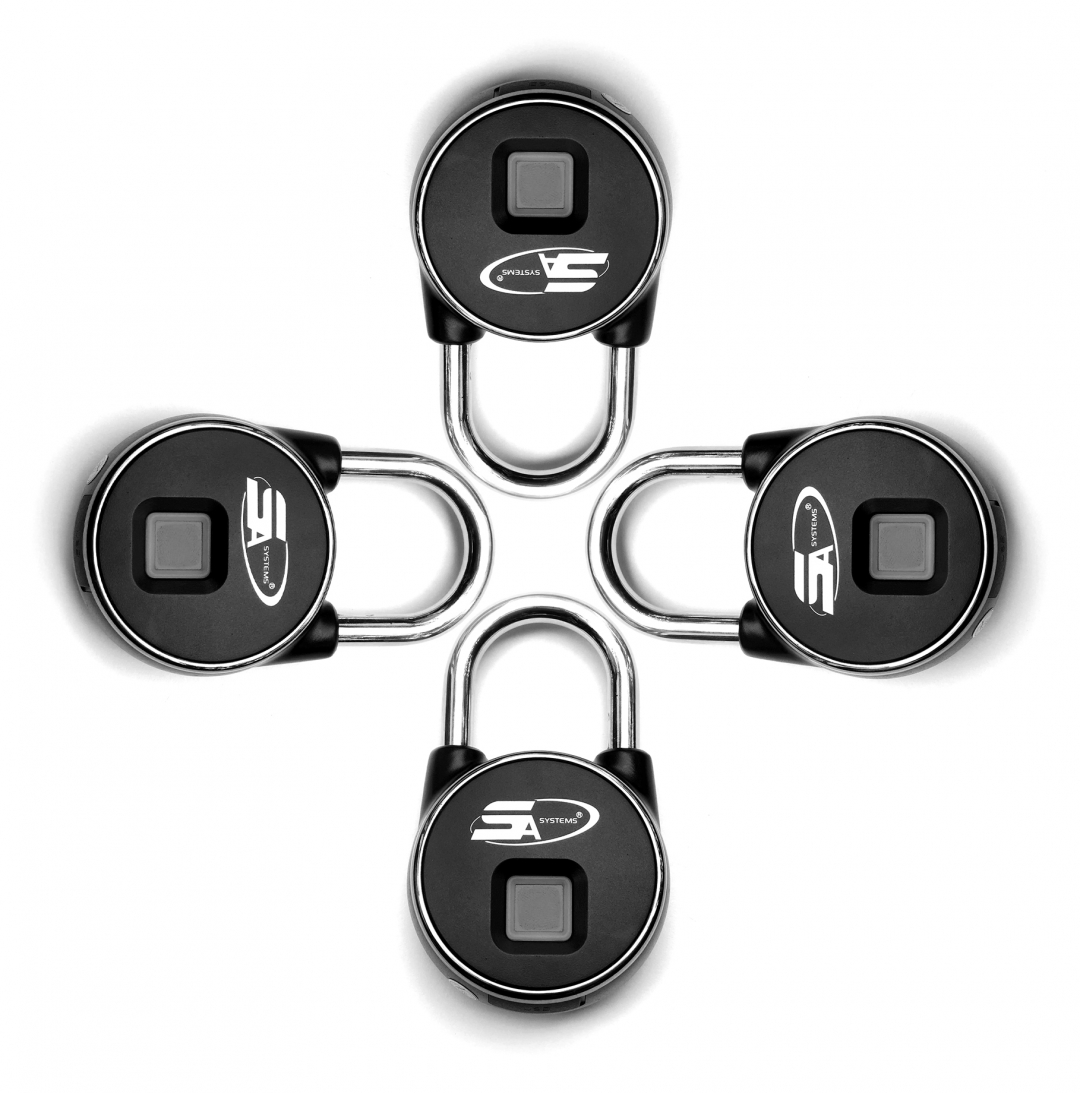 *Size:
Width: 50 mm, Length: 80 mm. Thickness: 20 mm || Buckle length: 35 mm, thickness: 7 mm, Width: 40 mm
Weight: 96 grams
– Unlock: 10 Fingerprints
– Material: Stainless steel
– Charging by USB, fully charged in 2 hours, using 9 months
Specialized: lock the safe, lock the car, lock suitcase, backpack, locker …
Technology features of the 5ASYSTEMS Z80 Fingerprint PadLock:
– The 5ASYSTEMS Z80 fingerprint padlock uses 1-touch fingerprint sensor technology to replace the cumbersome, and inconvenient keys.
– This is a new smart technology, secure, receive fingerprints super sensitive, unlock speed less than 0.1s
– At the bottom of the lock is designed by the manufacturer with a rubber layer protecting the USB charging socket.
– IP66 technology is extremely effective against water and dust ingress works well under wet weather.
Package includes:
– 1 Fingerprint lock
– 1 USB charging cable
– 1 Instruction for use
About 5A Systems: 
5A Systems llc co., ltd is one of the leading units in the US specializing in researching, manufacturing and providing the most modern solutions for a smart home such as security camera systems, fingerprint door locks, hotel lock, smart home equipment, solar light.
Established in 2014, all products of 5A Systems are always appreciated for their quality, sophisticated design, luxurious design, and beautiful colour over time with the vision to become the most prestigious company providing smart technology equipment in Southeast Asia
5A systems always put the trust and sustainable happiness of customers first with the mission of bringing customers to the world of cutting edge technology by a team of pioneering, talented and experienced engineers with in-depth knowledge of the technology industry as well as applying technology in the most modern and convenient way
Putting the mind first, being trained continuously & updated in knowledge in the era of technology no. 4.0. well controlling product quality and constantly improving features, expanding smart home ecosystem.
Production line of PCBA technology according to strict standards, quality product assembly process in closed room conditions, clean bacteria. 5A Systems llc owns the international certificates of CE and RoHS …
System of 1000 distribution agents, representative offices & millions of retail stores around the world, ready to consult, install and guarantee genuine anywhere in the world

5asystems will bring to you
– Quality products
– Good price
– Optimal efficiency solution
– Best warranty service, meet the requirements of all clients
– Professional working style
Your satisfaction is our success