Wi-fi Smart Circuit Breaker (CB) remote control via phone BK60
Simple – convenient – safe power control and control with 5A BK60 Wi-fi Smart Circuit Breaker Remote Control by Phone.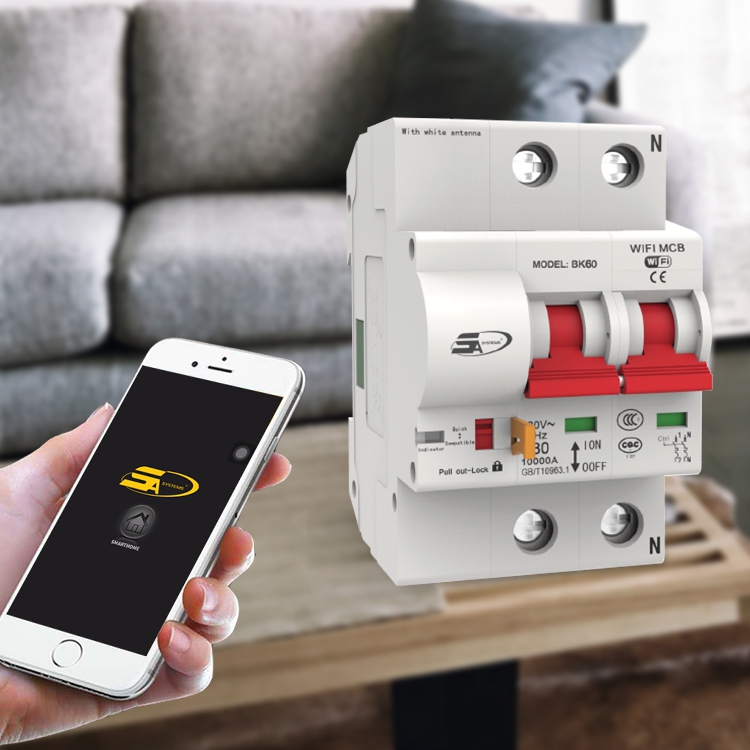 Features of 5A BK60 Wi-fi Smart Circuit Breaker Remote Control by Phone
– Enable Voice Power On / Off control
– Monitor status, control power, remotely turn on / off timer via App 5ASYSTEMS wherever there is an Internet connection.
* Wireless control: Use wifi 2.4G or zigbee
* Wireless control: Anywhere with 2G / 3G / 4G network on your phone
* Support voice system: Amazon, Alexa, Google Assistant.
This 5A BK60 Wi-fi Smart Circuit Breaker Remote Control by Phone for: General power supply of home, office, company, factory, factory …
Design – 5A BK60 Wi-fi Smart Circuit Breaker Remote Control by Phone
The design ensures electrical safety, automatically disconnects when the power is overloaded.
Using high-quality PC plastic material, high-temperature resistance, explosion-proof.
The shape is designed easy to replace without having to wear loose wires, increasing the aesthetics and value of the house.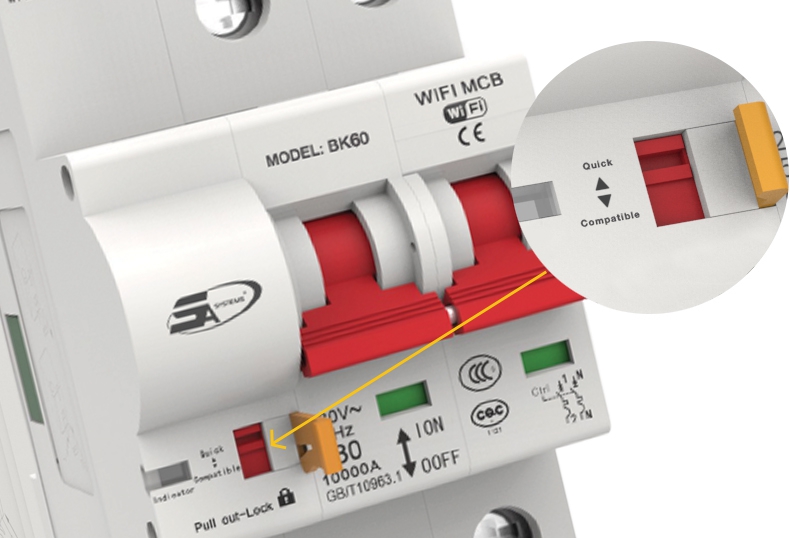 Technical parameters:
Large capacity (automatically cut off power when overloaded as normal aptomat):
Meets standard: GB / T 10963.1 IEC 60898-1
Rated voltage: AC 220V
Rated frequency: 50Hz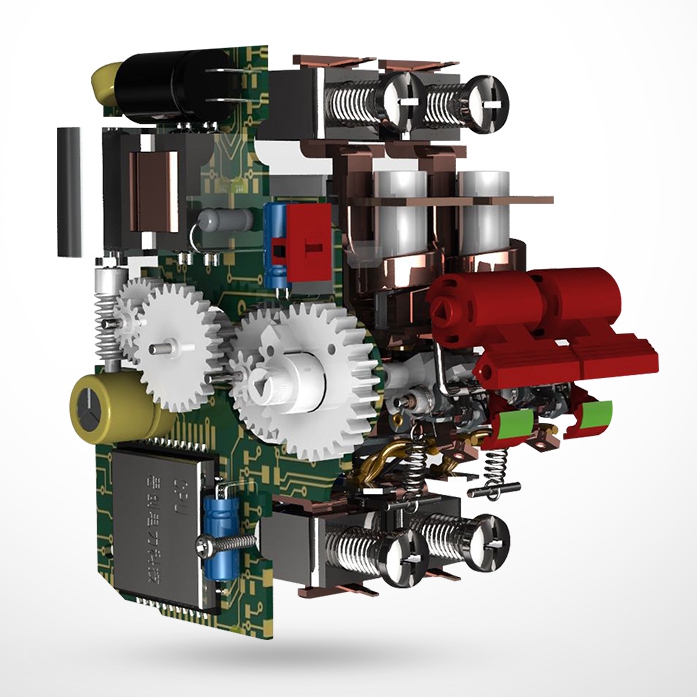 Number of poles: 2P
Protection level: IP20
The temperature of specific use: -25 degrees C ~ 65 degrees C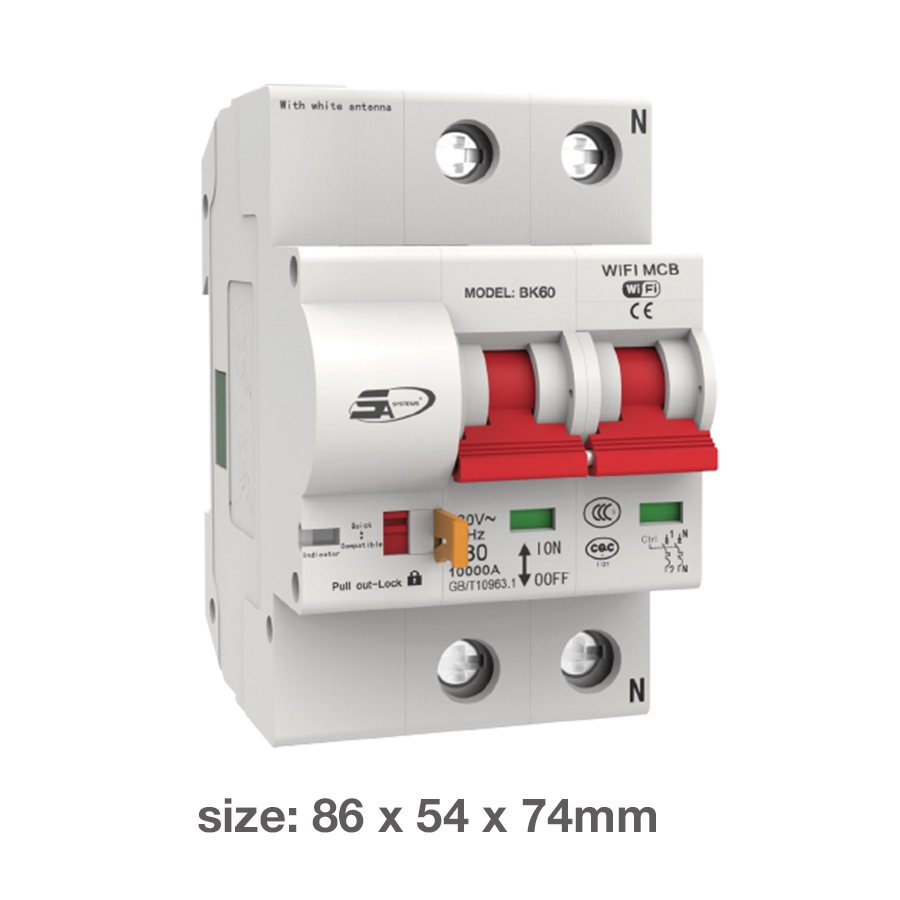 Size: 86x54x74mm || Weight: 300 grams
Cabinet rated current: 80A, 125A
Rated current: 60A
Rated short-circuit breaking capacity: 6kA
Rated withstand voltage: 6kA
Mechanical lifespan: More than 10000 times
Power life: More than 6000 times
EMC Speed: Conforms to GB / T 17626.5 4.0KV voltage
Salt spray bearing: Conforms to GB / T 2423.17 48h
Tightening torque: 4-5Nm
About 5A SYSTEM
5A Systems llc co., ltd is one of the leading units in the US specializing in researching, manufacturing and providing the most modern solutions for a smart home such as security camera systems, fingerprint door locks, hotel lock, smart home equipment, solar light.
Established in 2014, all products of 5A Systems are always appreciated for their quality, sophisticated design, luxurious design, and beautiful colour over time with the vision to become the most prestigious company providing smart technology equipment in Southeast Asia
5A systems always put the trust and sustainable happiness of customers first with the mission of bringing customers to the world of cutting edge technology by a team of pioneering, talented and experienced engineers with in-depth knowledge of the technology industry as well as applying technology in the most modern and convenient way
Putting the mind first, being trained continuously & updated in knowledge in the era of technology no. 4.0. well controlling product quality and constantly improving features, expanding smart home ecosystem.
Production line of PCBA technology according to strict standards, quality product assembly process in closed room conditions, clean bacteria. 5A Systems llc owns the international certificates of CE and RoHS …
System of 1000 distribution agents, representative offices & millions of retail stores around the world, ready to consult, install and guarantee genuine anywhere in the world

5asystems will bring to you
– Quality products
– Good price
– Optimal efficiency solution
– Best warranty service, meet the requirements of all clients
– Professional working style
Your satisfaction is our success